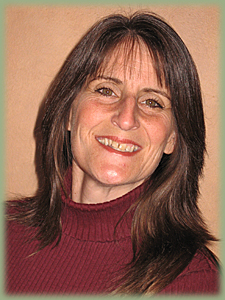 Marie Ginga received a Master's Degree in Counseling Psychology from Antioch University. She is currently licensed by the state of New Mexico as a Licensed Professional Clinical Counselor and has 15 years of counseling experience. She has extensive training and experience in many state-of-the-art techniques (including Hypnotherapy, EMDR, Neurolinguistic Programming, Brainspotting, and Life Coaching) that give her the leading edge in helping you achieve your full potential and create the life you want. Click here to learn more about Marie.
Welcome to Changing Life's Direction.
You have finally found what you need to make the changes you want to make.
Are you tired of the same old thing? Do you want to make changes in your life but don't know where to start? Do you feel that there are things in your life preventing you from realizing your dreams? Whether it's changing your attitude, changing your relationship, or changing your career, this website can show you how the slightest shift can change your life's direction completely.
One-Time Consultation
Life Coaching
Solution-Focused Brief Therapy
No matter where you are starting, you can make your life better. Often you can change your life's direction with just a few meaningful suggestions. Other times it takes more involved personal support from an expert. Whatever your needs, Changing Life's Direction has just the right services.
Career Enhancement
Professional Performance Enhancement

Maybe you feel your lack of self confidence is hindering your advancement professionally. Surprisingly, old experiences sneak into the present and secretly cause us to get stuck. I can help you to identify your professional goals and develop a plan to resolve issues inhibiting your success.
Maybe you are an actor or athlete who has reached a block, or plateau, in your performance level. Sports injuries or career "trauma" have lasting effects that are sometimes overlooked or minimized as a problem when people are struggling to improve their careers.
Addiction Counseling
Healing from Post Traumatic Stress Disorder and Trauma
Relief from Depression
Relief from Anxiety
Maybe you have a bad habit like drinking too much or overeating. Maybe you spend a lot of energy worrying about the past or the future. Maybe you have a lot of great ideas but don't know how to get from here to there. Sometimes these difficulties seem overwhelming or unchangeable when really all you need is professional, objective guidance to correct your course. I can help you let go of old behaviors and replace them with new, more uplifting ones.
Relationship Harmony
Maybe you are in a committed relationship that has somehow gone a bit off track. Maybe your communication with your partner isn't what you'd like it to be. Maybe you just don't talk to each other much at all anymore and you would like to regain or renew your connection to each other.
Whether it is mental health issues or just getting unstuck, I can help you CHANGE YOUR LIFE'S DIRECTION. Even the slightest shift changes everything.
I have over 15 years of experience and use state-of-the-art techniques. I provide counseling, life coaching, and spiritual guidance. Most importantly, I emphasize compassionate objective support. My physical office is in Corrales, New Mexico (just north of Albuquerque)and my virtual office is worldwide through telephone, emails and Skype.See how I do it.